After evaluating all the real estate agencies in Charleston, SC, we've compiled a list of the 5 best agencies based on their portfolio, customer satisfaction rate, services, market reputation, and financial stability. You can't go wrong with any of the five agencies on our list if you're searching for the best real estate agency in Charleston.
Matt O'Neill Real Estate is a team of experienced real estate professionals dedicated to helping their clients buy or sell properties in the Charleston Tri-County Area. Using the most innovative technologies available, they can provide their clients with ultimate privacy, security, speed, and efficiency. With years of full-time experience in the real estate industry, they clearly understand the regional marketplace and what buyers and sellers are looking for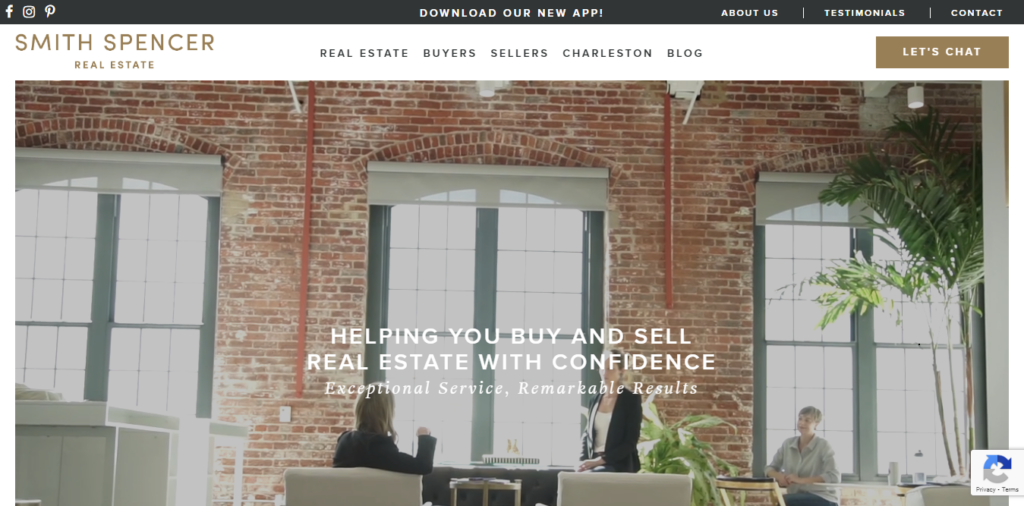 Smith Spencer is a Charleston-based real estate firm founded by veteran Realtor Stacy Smith and her former high school and college friend, Erin Spencer. The firm focuses on providing the highest possible level of client service, ultimately leading to long-term friendships. The team at Smith Spencer has a wealth of experience and knowledge in the Charleston and Greenville real estate markets, and they are committed to helping their clients achieve their real estate goals. Whether you're buying or selling a home, the team at Smith Spencer will be by your side every step to ensure the process is as smooth and stress-free as possible.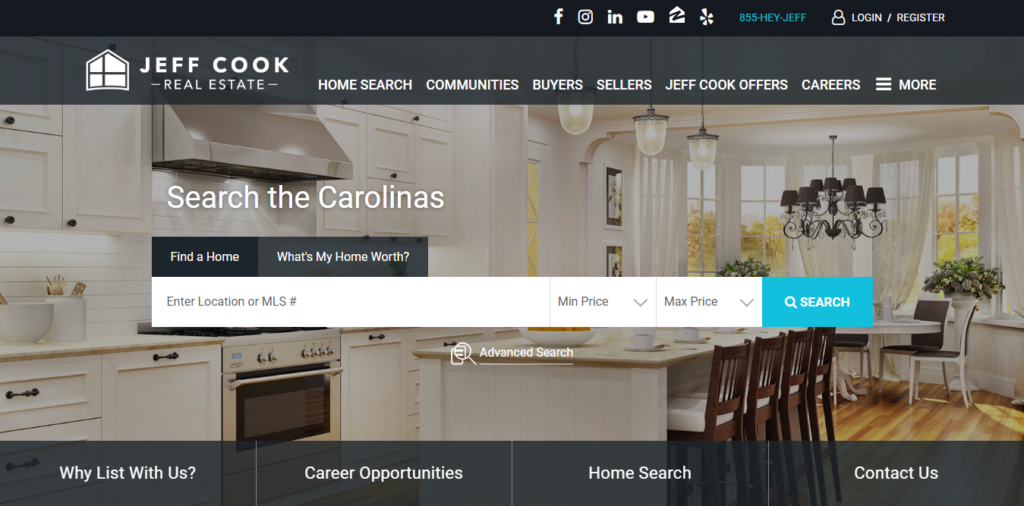 Jeff Cook Real Estate is a renowned and trusted name in the industry, having closed over 10,000 deals and sold over a billion dollars worth of a real estate. They provide a comprehensive seller experience that covers the entire selling process from start to finish. Their marketing team consists of professionals that can highlight your home's strengths to appeal to the greatest possible pool of prospective buyers. They also have a day-by-day listing agreement so that you're not locked into a long-term contract, and they guarantee your satisfaction with their service. When you're ready to sell your home, Jeff Cook Real Estate will be there to guide you through the process and help you get top dollar for your property.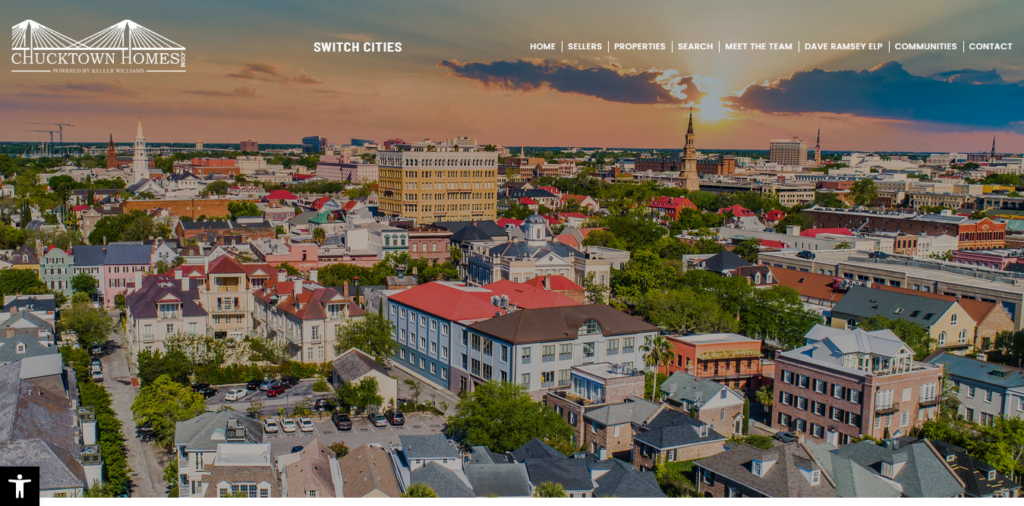 ChuckTown Homes Real Estate is a top real estate company located in Charleston, South Carolina. The company specializes in helping people find properties in Charleston, including downtown condos, new-family homes, and investment properties. ChuckTown Homes Real Estate has a creative and aggressive marketing plan that gets homes sold quickly. The company has been in business for over 17 years and is Charleston's most productive real estate brokerage. In 2020, ChuckTown Homes Real Estate served over 400 families and sold 130+ million in Charleston real estate.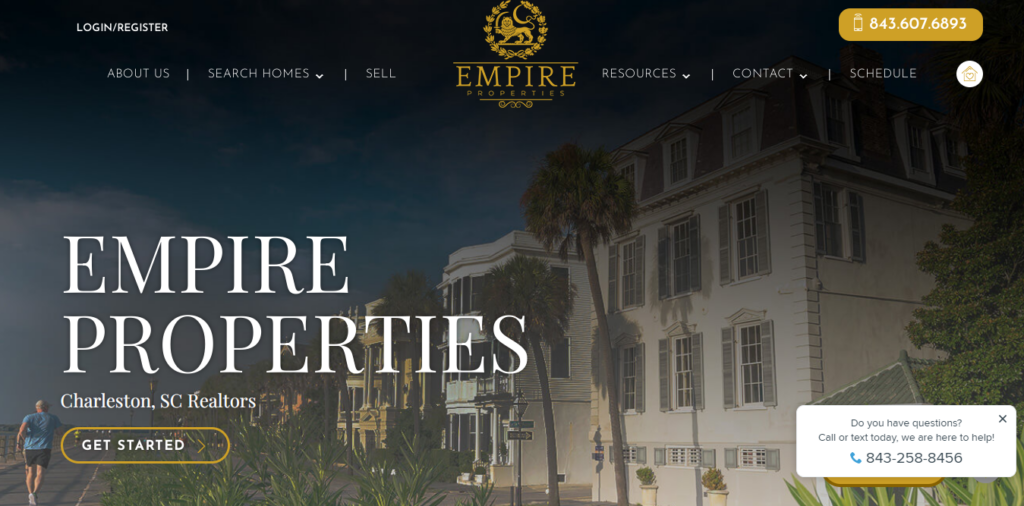 Charleston Empire Properties is a full-service real estate company specializing in off-market deals, luxury real estate, and buying and selling the best of Charleston. With an extensive network of effective real estate marketing strategies, tools, and resources, they work to get your home sold quickly. Their team of local real estate agents have superior knowledge of the area and can help you find the perfect home tailored to your specific needs. Charleston Empire Properties can answer all your real estate questions and needs!
Are you looking to get your real estate company recognized in Charleston? Then you need to focus on local internet marketing. That's because the top real estate companies in Charleston all invest in online marketing, advertising, SEO, and content marketing. By doing so, they're able to promote their businesses and services to a wider audience. So if you want to be successful, follow their lead and start marketing your company online.
Here's why Internet Marketing is so important for real estate companies:
Online Real Estate Searches Continue to Rise
Based on the findings of the National Association of Realtors' 2020 study, it is evident that online real estate searches are continuing to rise. 97% of all home buyers begin their search for a new home online. After finding their desired neighborhood and the type of home they want to buy, they will then contact a real estate agent. This trend will likely continue as more people become comfortable using the internet to research big purchases like homes.
Real Estate Market In Charleston is Competitive
As of 2020, there are 1,727 real estate agents in Charleston, SC. This number is only set to grow in the coming years as the real estate market in Charleston, SC, becomes more and more competitive. To stay ahead of the competition, real estate companies need an effective online marketing strategy that sets them apart from their competitors. One of the most important aspects of an effective online marketing strategy is SEO (search engine optimization). By ensuring that your website appears as the top result in search engines like Google, you can significantly increase your chances of getting noticed by potential clients.
Content Helps Build Trust With Potential Customers
Informative and interesting content helps you build trust with potential customers. You can show you're an expert in your field by writing blog posts, making videos, or hosting webinars. This increases the likelihood that potential customers will contact you when they're ready to buy or sell a home because they trust you.
Searches On Google Can Be Targeted To A Specific Local Area
People searching for real estate services on Google often include a city or neighborhood name in their search. For example, if someone were looking for a realtor in Charleston, SC, they might type in "realtors in Charleston, SC" or "homes for sale in Daniel Island." If you want your website to appear as one of the top search results, you need to focus on local SEO. This means optimizing your website and online content for Charleston, SC, and its surrounding neighborhoods. By targeting your content to a specific local area, you improve your chances of showing up in relevant search results and getting noticed by potential customers.
Reach People In Charleston With Your Online Advertising
With online advertising, you can target your ads specifically to people who live in Charleston. That way, you'll not spend money on ads that those who don't live in the area will never see. Your advertising budget will focus on Charleston, SC, residents and increase your chances of reaching new customers.
Use Email Marketing To Stay In Touch With Potential Customers
Email marketing is a great way to stay in touch with potential customers. You can use it to send people updates about properties that have gone on the market, local real estate market changes, or even helpful tips for buying or selling a home. Keeping your real estate company top of mind is essential to maintaining a strong customer base, and email marketing can help you do that.
Internet Marketing For Real Estate Is Economical
Internet marketing is one of the most cost-effective ways to reach a large audience of potential customers. You can create compelling content and distribute it to a wide variety of people with little effort. With a bit of investment, you can reach a large number of people who are interested in what you have to offer. That makes internet marketing an economical way to market your business.
Some of the top marketing firms for Real Estate and Realtors in the Charleston area are: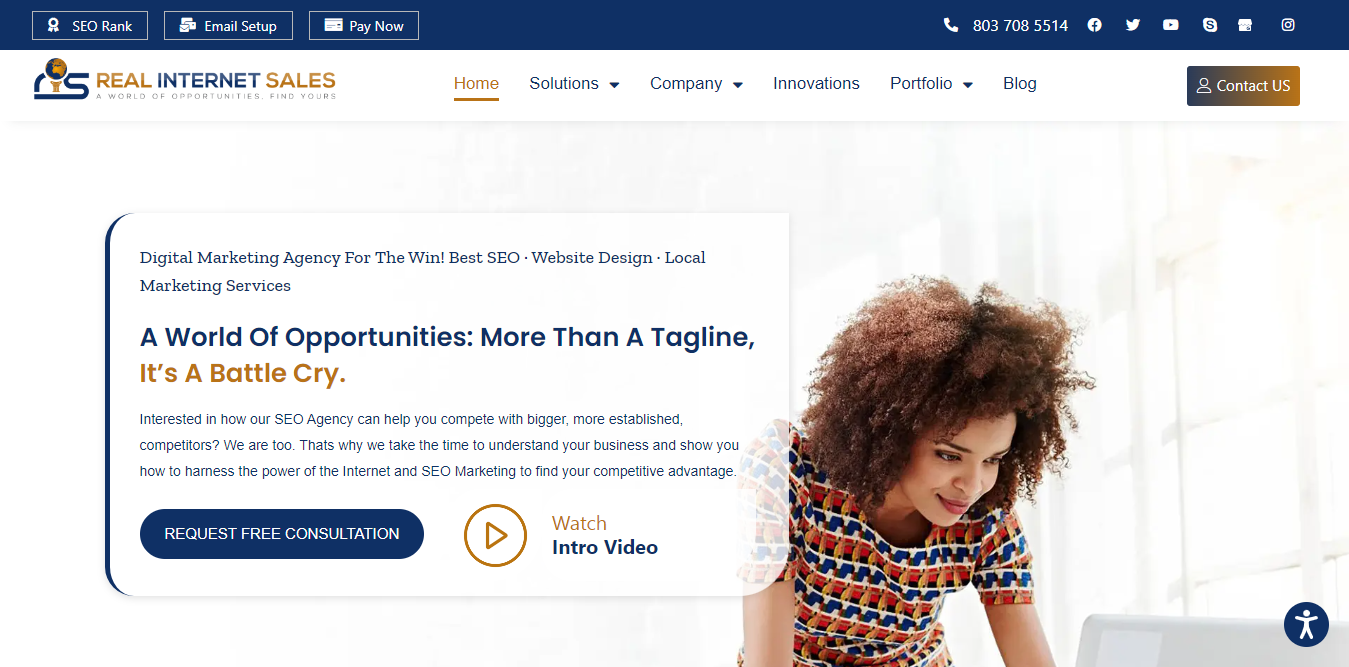 Real Internet Sales has been providing digital marketing services to real estate companies in Charleston for many years. Some of the best real estate agents in Charleston rely on them for website design and development, SEO, SEM, PPC, and social media marketing services. If you are looking for a reputable company to help you with your real estate marketing needs, look no further than Top Realtor Website Designer in Charleston, Real Internet Sales.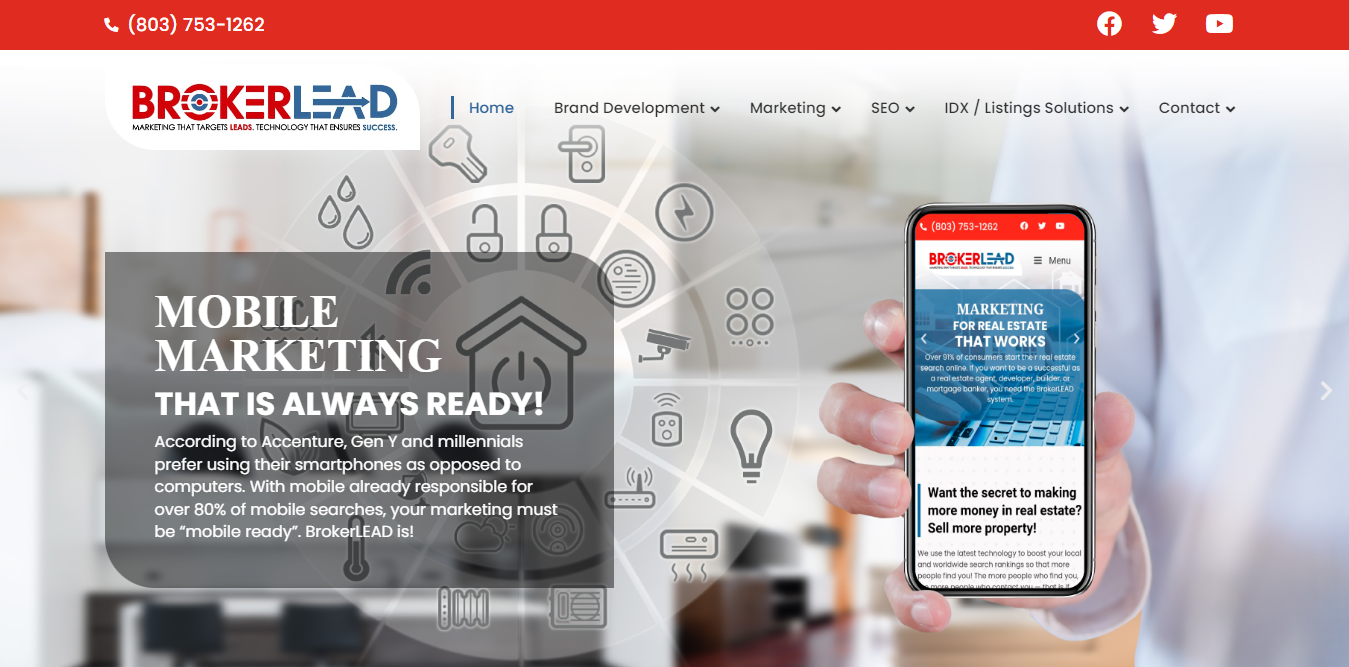 BrokerLead is a result-driven real estate marketing agency in Charleston, SC. They offer a wide range of internet marketing services geared specifically towards the real estate industry. Some of their most popular services include Local Real Estate SEO, Email Marketing, Real Estate CRM, Neighborhood Farming, WordPress IDX, and more. The team at BrokerLead is comprised of real estate marketing veterans who know what works and what doesn't. You can trust Charleston's Top Real Estate SEO Company, BrokerLead, to help you grow your business.
Charles Interactive boomed onto the Charleston internet marketing scene in 2008; they haven't looked back since. With over a decade of experience in digital marketing, this company has worked with some of the most successful real estate companies in the area to get them the leads they need to succeed. Services offered include IDX web design, Local Advertising, Real Estate Marketing Consulting, Facebook Marketing, and IT Support. Undoubtedly, this is one of the most well-rounded marketing firms on the list. They have everything covered in local real estate marketing, so if your agency needs help getting noticed, the Top Local Advertising Firm in Charleston, Charles Interactive, should be at the top of your list.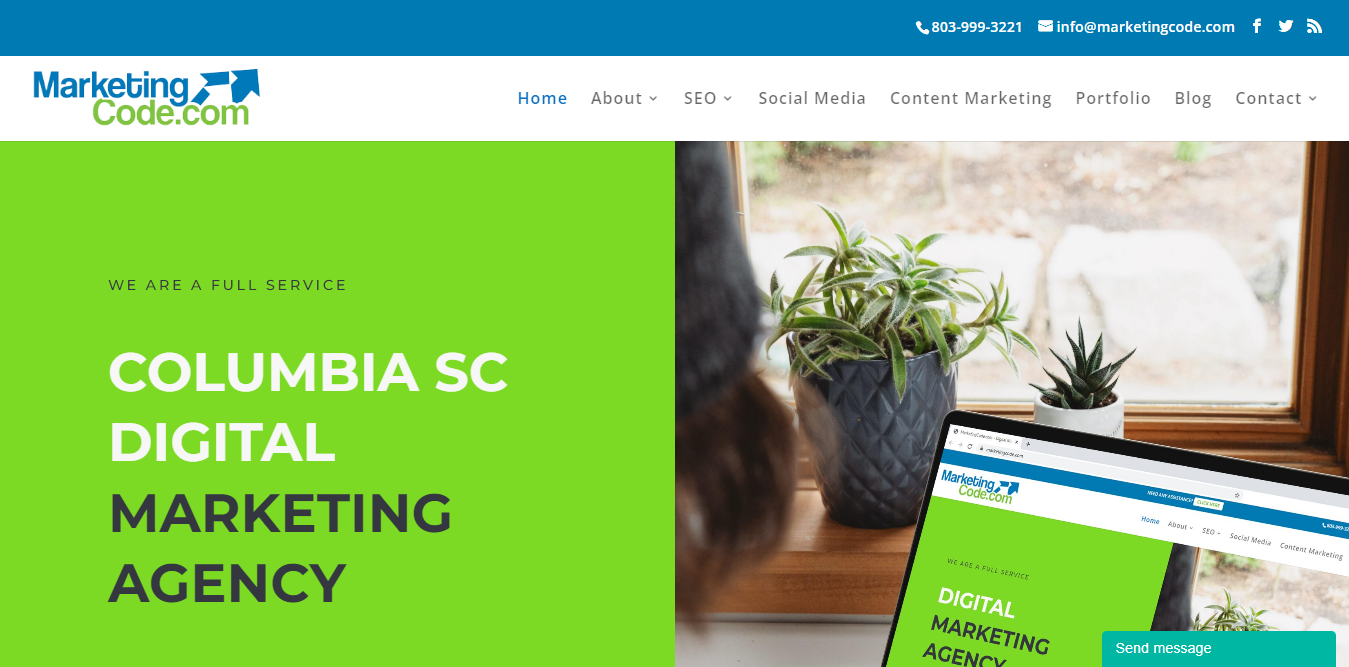 Marketing Code eases your real estate marketing burdens by providing affordable, customized, and comprehensive packages designed to increase traffic and leads. With their team of in-house experts and cutting-edge technology, they handle any project that comes their way. They offer SEO, SMM, Web Design, Graphic Design, Reputation Management, Email Marketing, and WordPress Development. So if you want to set up an impactful and broad marketing campaign, let Charleston's Best Digital Marketing Agency, Marketing Code, take the wheel.